Screenshot of PLOS One site, Bush et al 2016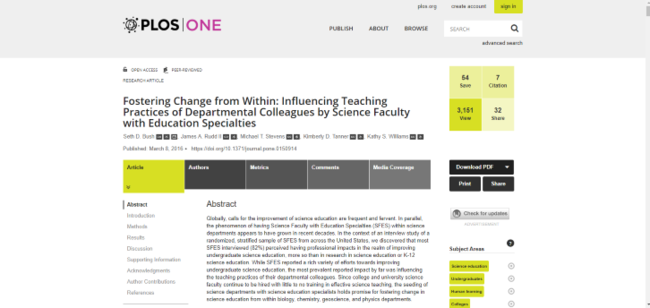 View Original Image at Full Size
this is a screenshot of the PLOS One journal site, of Bush et al 2016.
Originally uploaded in Accelerating Systemic Change Network:Resources.
Image 201386 is a 344 by 726 pixel PNG
Uploaded: Jul24 19
Last Modified: 2019-07-24 11:22:41
Permanent URL: https://serc.carleton.edu/download/images/201386/screenshot_plos_one_site_bush_et_al.png
The file is referred to in 1 page
Provenance
The PLOS One journal is the owner of their site.
Reuse
This item is in the public domain
and maybe reused freely without restriction.